Welcome to the Office of
Harvey Katz, DDS &
Jason Katz, DDS
Hi, my name is Dr. Harvey Katz and I would like to warmly welcome you to my website. I have enjoyed practicing dentistry for the past 30 years and love every minute of it.

In my state-of-the-art, immaculate office, you will be surrounded by pleasant and caring people in an environment conducive for comforting our patients. We are a highly efficient and even an eco-friendly office. We are prompt and adhere to our schedule because we value your time as much as our own. Our office is also paperless – all of our information is completely electronically stored for your convenience.

Our main goal is to assist you in achieving and maintaining a healthy, beautiful, pain-free smile and mouth. We want you to be worry-free and to take comfort in knowing your teeth are in the right place and that you can trust us with all of your dental needs.

My staff and I are here to answer any questions or concerns and to accommodate your personal dental needs in a gentle, efficient, and skilled manner.

We look forward to meeting you in person and invite you to come and have the dental care that you require and deserve in our elegant, comfortable, and friendly office. We cannot wait to welcome you to our family!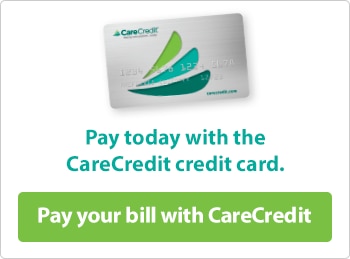 CEREC Same Day Crowns

CEREC is an advanced dental technology that is utilized for the restoration of decayed, cracked, or chipped teeth. CEREC can create full crowns, inlays, onlays, and veneers. The CEREC machine crafts a restoration in a matter of minutes. CEREC restorations are made of compressed porcelain.

Invisalign

Invisalign straightens your teeth without wires and brackets, using a series of clear, customized, removable appliances called aligners. It's virtually undetectable, which means hardly anyone will know that you're straightening your teeth. Invisalign aligners are designed to move your teeth in small steps to the desired final position prescribed by your orthodontist. Each aligner is precisely calibrated and manufactured to fit your mouth at each stage of the treatment plan. Your first step is to visit our office to determine if Invisalign is right for you.
Dental Implants

If a tooth is extracted or missing for some other reason, it is now possible to replace it using dental implants. An implant is a new tooth made of metal and porcelain that looks just like your natural tooth. It's composed of two main parts: One part is the titanium implant body that takes the place of the missing root, and the second part is the tooth-colored crown that is cemented on top of the implant.

The Preventive Program

Both natural teeth and teeth with restorations survive best in an oral environment that is clean and where proper oral hygiene is maintained. Our dental hygiene program is designed to help prevent new cavities, preserve teeth that have been restored and manage periodontal disease. At the initial visit with our hygienist, oral hygiene instructions are reviewed and are reinforced at subsequent recall visits.